The Experience
Every year thousands of racegoers visit Chester racecourse, one of the most exclusive and popular locations that the horse racing sport has to offer.
Experience an unforgettable day out, enjoying the atmosphere and all the delights that make Chester world famous.
With this deluxe package you will enjoy an all-inclusive horse racing day. The package includes:
County Enclosure Admission
Car parking Badge
Race Card
Tote Betting Vouchers
Vital Information
This horse racing package is available for all race meetings at Chester Racecourse except race meetings in May.
You'll need to book your date at least 3 weeks in advance. Please note that you will receive a confirmation of your booked date, however your badges will not arrive until 5 days before the meeting.
There is always the option to upgrade your package to race meetings in May or to a VIP package including lunch/dinner with our special 'Day at the Races for Two – Chester' package.
The Weather
This horse racing experience may be cancelled or curtailed in extreme weather conditions.
Please telephone the location in the afternoon on the day prior to the experience to ensure that the meeting is taking place.
Session Length
Your horse racing experience could either be an afternoon meeting, starting around 11:30am or an evening meeting, usually starting around 16:00pm.
You can expect to watch 6 to 7 races per race meeting.
Spectators
Chester Racecourse offers free access to all stands and enclosures for all fixtures to children below the age of 16, if accompanied by an adult.
Dress Code
At Chester Racecourse a strict dress code is required. Gentlemen are required to wear a suit jacket, collar and tie, Ladies are required to wear smart dress and no Denim or Trainers allowed.
The Racecourse reserves the right to prohibit racegoers who are incorrectly dressed from entering designated areas.
Please also remember racecourses are often exposed to the elements, warm clothing is also advised.
Availability
This horse racing experience is available all year round. Most race meetings at Chester take place from the beginning of the year till September.
Location
Chester Racecourse, UK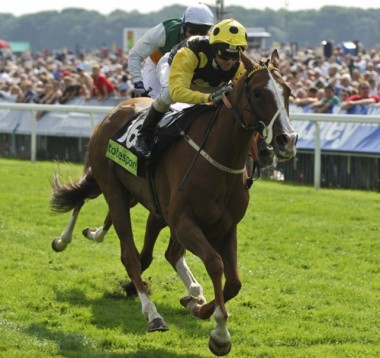 Horse Racing at Chester
Looking for a unique gift to impress a special person? Golden Moments provides you with this all-inclusive horse racing package for two at Chester racecourse!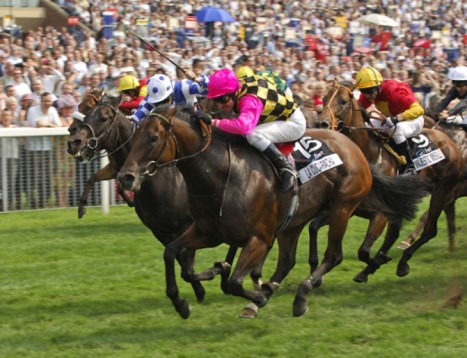 Go Horse Racing at Chester Racecourse!
Experience one of the most popular racecourses in the UK with this horse racing package including County Admission, parking, race card and Tote betting vouchers.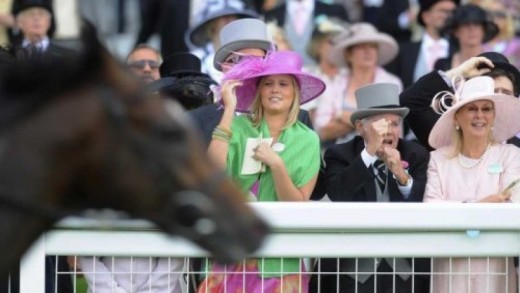 Go horse racing with us!
Experience a day at Chester Racecourse with this all-inclusive horse racing package.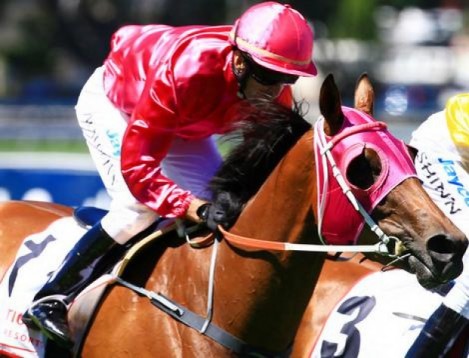 Spend a day horse racing at Chester Racecourse!
Experience Chester with our horse racing gift package for two including: County Enclosure Admission, Tote betting vouchers, race card and car parking badge.
GO Horse Racing for Two Deluxe - Chester: Reviews
Horse Racing at Chester
Great day out with my husband. Everything was well-organised. Many Thanks!
Elisabeth K. (24/08/10)
GO Horse Racing for Two Deluxe - Chester: Review
GO Horse Racing for Two Deluxe - Chester: Not sure yet
Chester Racecourse Hospitality 2009 from Becky Masters on Vimeo.