The Experience
Ask anyone who has completed Oxford Skydiving and their reply will be: Just Do It !
Imagine freefalling at 120mph, even falling past or through clouds, its just like flying! When the canopy opens you may be allowed to help with the steering and landing, all under the guidance of your tandem master or just simply enjoy the beautiful scenery.
You will jump from up to 13,500 feet attached to your instructor using a specially designed dual harness. The instructor controls the freefall, parachute opening and landing, leaving you free to enjoy the view and the sensation of freefall. You will be able to help the instructor to steer the parachute after opening.
Vital Information
Participants do not have to be particularly fit but there are some medical conditions that can cause problems. Tandem skydiving can also be carried out by people with certain disabilities with the approval of their doctor, the chief instructor and the tandem instructor.
Please contact our customer service team for more information. Minimum age 16 (16 - 18 with written consent from parent or guardian) and maximum weight is 96 kilos or 15 stones.
The Weather
In case of extreme weather the "Tandem Skydive in Oxfordshire" can be cancelled and rescheduled for another day.
Session Length
The training for the tandem jump is in the form of a briefing from your instructor which takes about half an hour. The whole experience from take off to landing is about 25 minutes. You will experience 40 seconds in freefall and you will have approximately 5 minutes under the parachute.
Numbers
The voucher for Oxford Skydiving entitles one person to a Tandem Skydive. Your friends can come along but you can also book them in and share the experience with them!
Spectators
Spectators are able to come along and view the jump from the ground.
Dress Code
If it's a cold day wrap up warm not bulky as you will be provided with a jumpsuit to wear over your clothes. On a hot day a t-shirt and trousers/shorts are ample. Trainers are recommended, do not wear any open toed shoes i.e. sandals.
Availability
Our Oxfordshire location operates from 10.00am to 6.00pm, on Saturdays and Sundays.
Location
Oxfordshire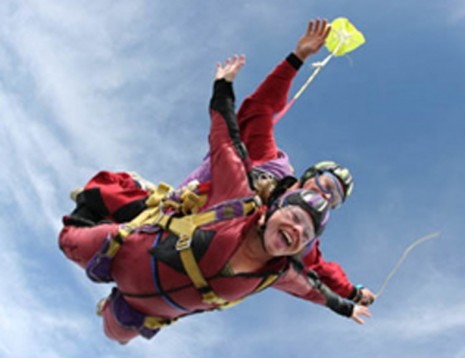 Tandem Skydive in Oxfordshire
imagine freefalling at 120mph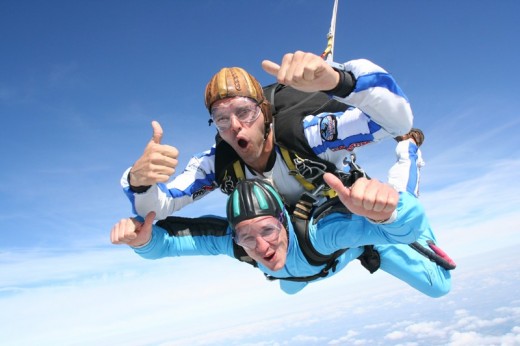 Oxford Skydiving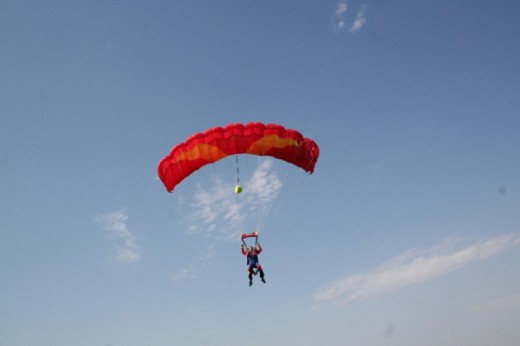 Oxford Skydiving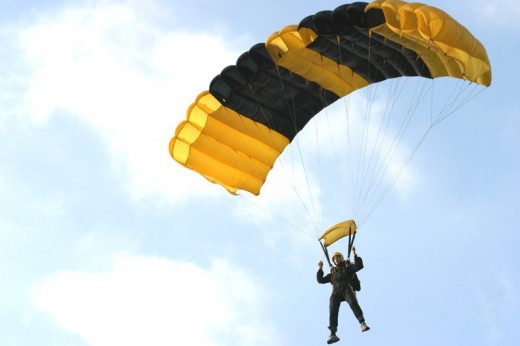 Oxford Skydiving