The Experience
This Car Driving Experience consists of Five supercars in one driving session at Goodwood Circuit! Goodwood Driving is amongst the most famous of Supercar Driving Experience. Goodwood Race Track has so much history and nostalgia and now you can join the nostalgia in our Supercar Driving Experience.

Drive at a world-famous Goodwood Circuit and learn about the cars as your instructor directs you around the track in one of our most popular driving experiences.

The Cars
- 3 laps in a Ferrari 355 F1
- 3 laps in a Ferrari 360
- 3 laps in a Lamborghini Diablo
- 3 laps in an Aston Martin Vanquish
- 3 laps in a Porsche 911
Each lap is approximately 2.4 miles in length!


Vital Information
Participants for this Goodwood Track Day must posses a full driving license, maximum height is 6'3" and weigh less than 18 stone. Participants will be required to sign a disclaimer at Goodwood Circuit before taking part.


The Weather
This Car Driving Experience may be cancelled in extreme weather conditions (e.g. ice or heavy rain) which would make driving at speed dangerous. If this is the case, your experience can be rebooked. If in any doubt, call us or Goodwood Circuit on the morning of your Track Day.


Session Length
Your Supercar Experience will include approximately 2 hours of actual driving time and you will receive a briefing.


Numbers
This voucher is valid for one person for the Goodwood Driving, you will share parts of your Supercar Driving Experience with others, such as the briefing


Spectators
Spectators may be able to watch you during this Supercar Experience at Goodwood Race Track, but you should check with the location before departing.


Dress Code
Please wear long-sleeved shirts, trousers and flat-soled shoes for your Super Car Driving Experience.


Availability
This great driving experience located at the famous Goodwood Circuit, operates on selected dates throughout the year. For more information, please contact our sales team.


Location
Goodwood Circuit, Chichester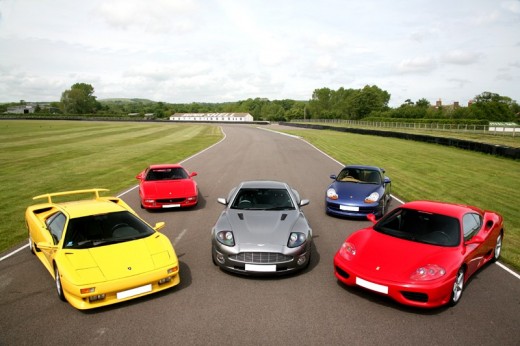 Supercar Deluxe Experience in Goodwood
Drive these great cars in a half day experience at Goodwood!
- Ferrari 360 Modena
- Aston Martin Vanquish
- Ferrari 355
- Porsche 911
- Lamborghini Diablo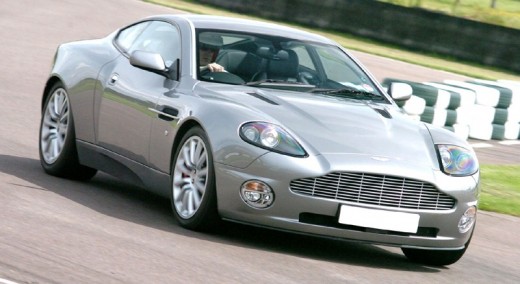 Drive an Aston Martin Vanquish
Drive this great supercar - the Aston Martin Vanquish at the world-famous Goodwood Circuit!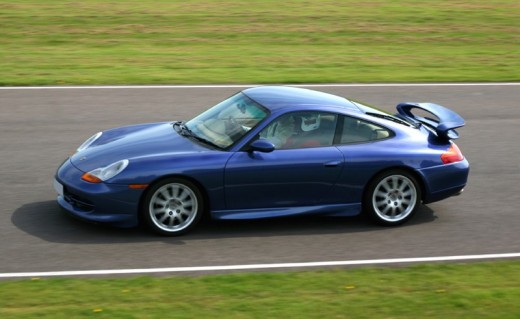 Cruise at top speed
Speed through the Goodwood track using five supercars.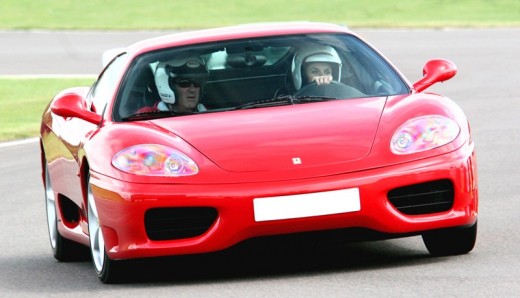 Ferrari 360 Driving Experience
Drive this fantastic Ferrari 360 in Goodwood with Golden Moments.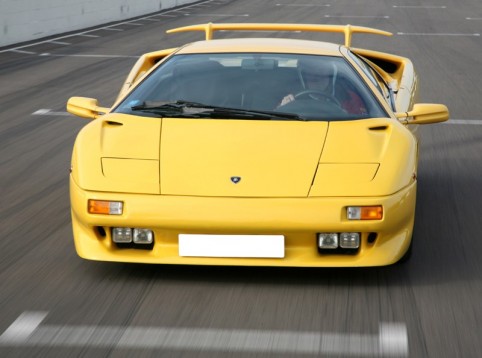 Lambo Driving
Take our Lamborghini Diablo out for a spin around Goodwood Circuit and enjoy the adrenaline rush.