The Experience

Would you like to practise one of the most popular skydiving courses in UK?
It is designed to allow you to experience freefall skydiving without the fuss of doing an intensive course. After 20 minutes of instruction you will be ready to do a parachute jump with your tandem instructor. You will experience terminal velocity at around 120 mph on your first jump for up to a minute! Your tandem skydive includes your basic training and your parachute jump from heights of up to 15,000ft!


Vital Information

Tandem skydiving is suitable for almost everyone! You must be at least 16 years old, whilst those under 18 will require parental/guardian consent. People aged 40 or over, or with any medical conditions, will require a Tandem Student Fitness Form, which must be stamped and signed by a doctor prior to your jump. Disabilities and injuries are also not usually a problem when tandem skydiving, please ask!
The Weather

In case of extreme weather the skydive can be cancelled and rescheduled for another day. Please call the location on the day to check the weather.
Session Length

The training for the tandem jump is in the form of a briefing from your instructor which takes about half an hour. The whole experience from take off to landing is about 25 minutes. You will experience 40 seconds in freefall and you will have approximately 5 minutes under the parachute.
Numbers

This voucher entitles one person for a Tandem Skydive. Your friends can come along but you can also book them in to share the experience with them!
Spectators

Spectators are able to come along and view the jump from the ground.
Dress Code

If it's a cold day wrap up warm not bulky as you will be provided with a jumpsuit to wear over your clothes. On a hot day a t-shirt and trousers/shorts are ample. Trainers are recommended, do not wear any open toed shoes i.e. sandals.
Availability
The location operates every day except Tuesdays.


Location

North Lincolnshire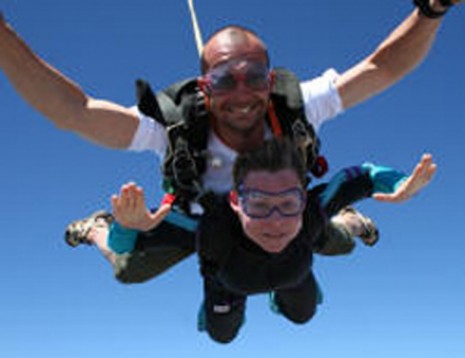 Tandem Skydive in North Lincolnshire
experience terminal velocity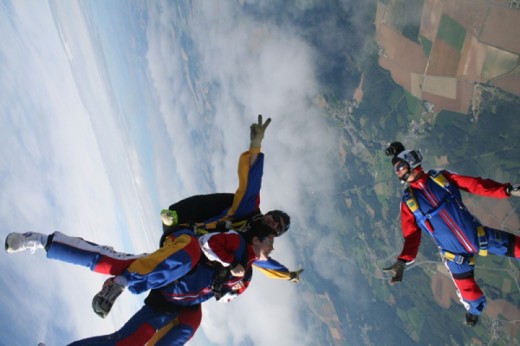 Tandem Skydive in North Lincolnshire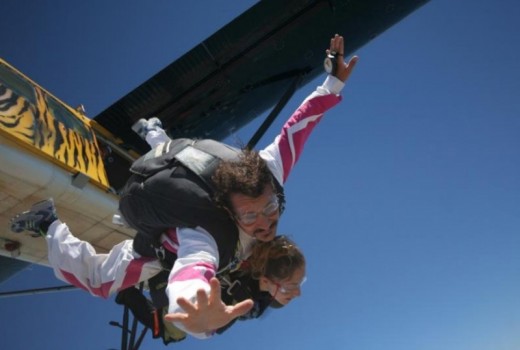 Tandem Skydive in North Lincolnshire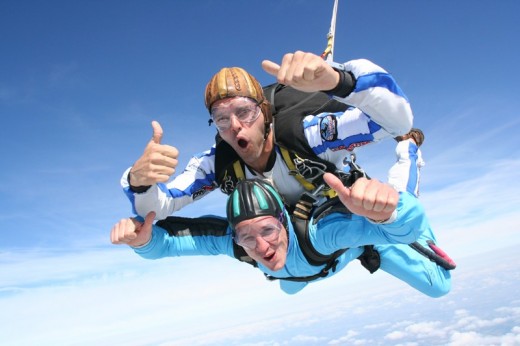 Tandem Skydive in North Lincolnshire